Feed Thy Neighbor
Feed Thy Neighbor
Supporting Our Neighbors in Their Time of Need
This year, 1 in 4 kids may not know where their next meal comes from. You can change that.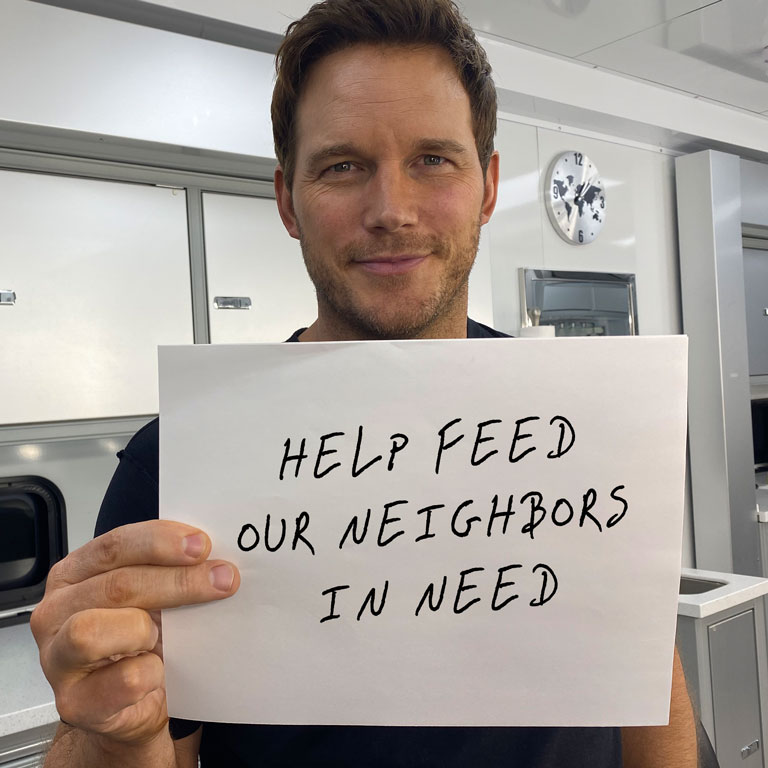 BE A HERO

for these children and their families
JOIN CHRIS PRATT

in funding food banks and hunger-relief organizations

Making a donation on this page requires a modern browser – but you can donate directly at The Hunger Site Store.
Donate to Feed Thy Neighbor
To mail a donation, make checks (include "Feed Thy Neighbor" in the memo line) payable to:
Greater Good Charities, One Union Square, 600 University St., Suite 1000, Seattle, WA 98101
Your Donations In Action
Feed Thy Neighbor is committed to impact and transparency, and your donations are already in the hands of organizations that need them.
Thanks to The Hunger Site and 12 Tomatoes, 100% of every dollar received supports hunger relief organizations working to address the unprecedented need we are seeing right now in America.
Greater Good Charities is awarding half of all donations to Feeding America® for their work delivering critically needed meals to food banks around the country, and half as cash grants to hunger relief organizations serving areas hardest hit by COVID and food insecurity.
Your donations are still needed – every dollar collected will continue to help.
Grants Awarded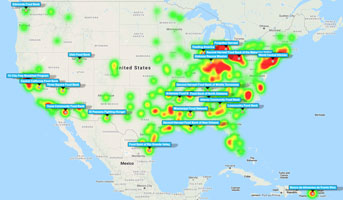 The colored regions on this map of food banks receiving grants represent the most food-insecure areas in the country, based on available Feeding America® data. Red regions indicate that 25% or more of that area's population is food-insecure. View full Feed Thy Neighbor Grant Awards map →
Amounts as of January 25, 2021
Contest Winners and Top Donors Met Chris Pratt and Donated to Food Banks
Five Feed Thy Neighbor contest winners were drawn at random to meet Chris live on Zoom on December 30th, 2020. Together with Chris they awarded the food bank of their choice with a $10,000 cash donation in their name. Chris also invited the top donor to a private Zoom meeting and food bank donation!
These donations were compiled into a video that was broadcast on Chris' Instagram and included as part of his star-studded hunger relief telethon on New Year's Eve!
Top Donors
2nd Place
Colin T.
from San Francisco, CA: $10,000
3rd Place
Marco F.
from Darien, CT: $5,000
3rd Place
Lynnette C.
from New York, NY: $5,000
3rd Place
Doris B.
from Sunrise, FL: $5,000
3rd Place
Kym H.
from Scarsdale, NY: $5,000
3rd Place
Daniel V.
from Ontario, CA: $5,000
3rd Place
Richard F.
from Brunswick, MD: $5,000